AC / DC Navaids
Universal Navigational Aids Systems
Tideland has created a suite of SOLACHAN (TM) products specifically to meet the exacting needs of Saudi Aramco for marking of their new and existing Offshore installations. These products fulfil the requirements for their AC supported and DC (Solar) systems but are equally suited to other similar applications.
Charger, Solar Regulator and Solar Panel can be simply exchanged to be converted from AC to DC or vice versa.
Three variants for each system have been created for different Zoning Requirements. Full IECEX for Zone 2 Applications, NEC Class 1, Division 2 solution in line with all historical
applications used by Saudi Aramco, and a Safe Area version where certified equipment is not required and a lower cost is beneficial. Systems meet or exceed requirements for use in
areas that require a 5NM white light with the use of the latest LED technology.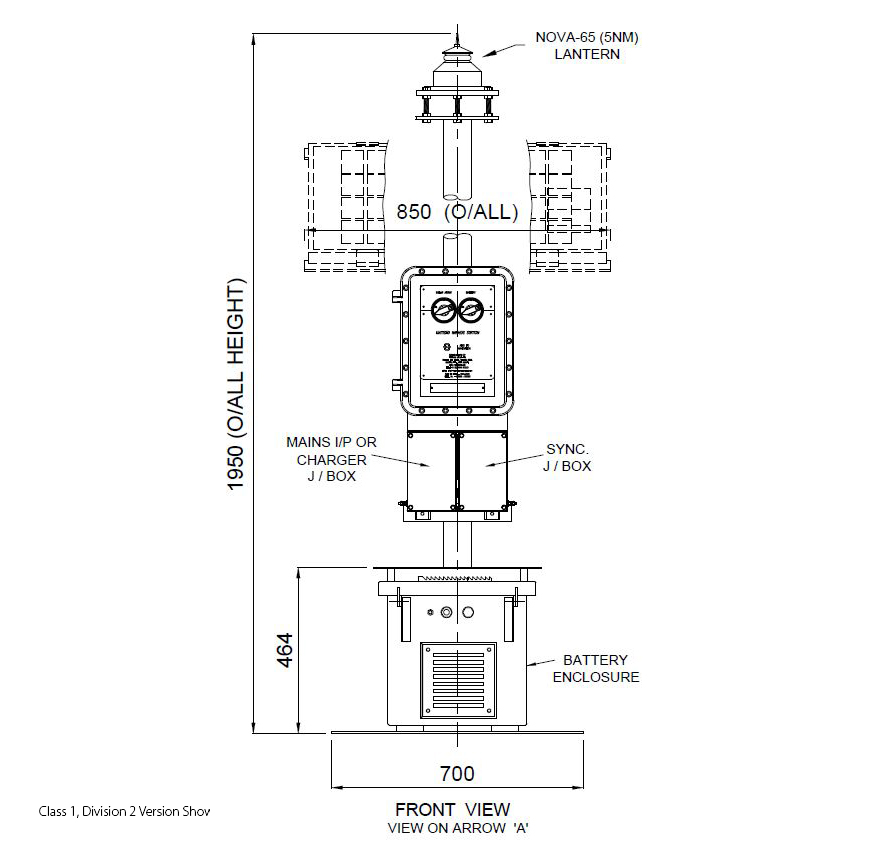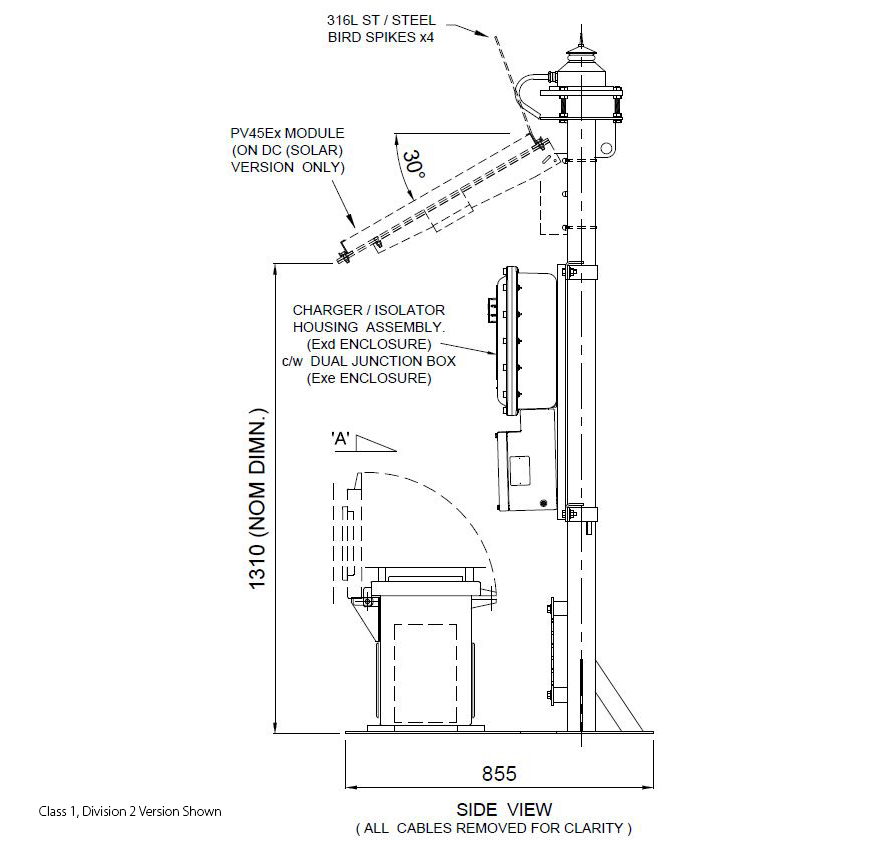 Characteristics
Maintenance free Tideland Nova-65 lantern (5NM Standard)
Fully separated AC field and Sync field cables for safety
 Weatherproof Stainless (IECEX) or GRP Battery Box
 Reduced power consumption (1Kw hours per year typical)
Pedestals galvanised Steel and IECEX/Class 1 Div 2 versions also painted to Saudi Aramco standard APCS-26T (EU)
 Hard Wire and GPS Sync standard on all variants except IECEX Zone 2 (Hard Wire only)
Options for 3NM Red and 10NM white lights in all variants