SolaMAX-65
Class 5 and 7 self-contained lantern
The SolaMAX-65 is a self-contained lantern capable of ranges up to 5NM in the standard version and up to 7NM in the extended version (SolaMAX-65-T). Its compact design makes it the ideal self-contained lantern for many applications including inland waterways, buoys and offshore platform marking to provide years of maintenance-free operation.
Revolutionary optics and high efficiency solar panels make the SolaMAX-65 exceptionally suitable for
northern and southern latitudes and low solar radiation applications. The built-in IR receiver allows for full customisation of the power level, flash character, sunswitch setting and features a self test mode. A convenient magnetic switch is used for switching off, storage/sleep mode or regular operation.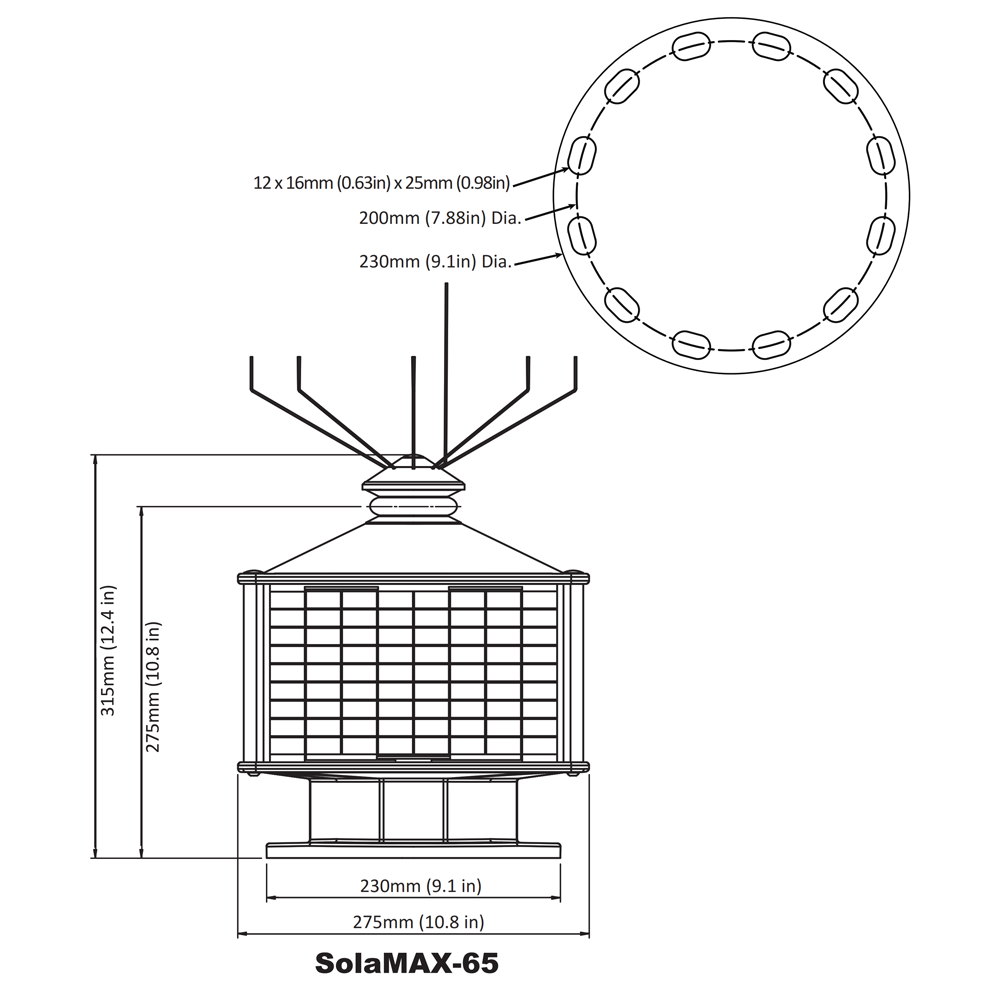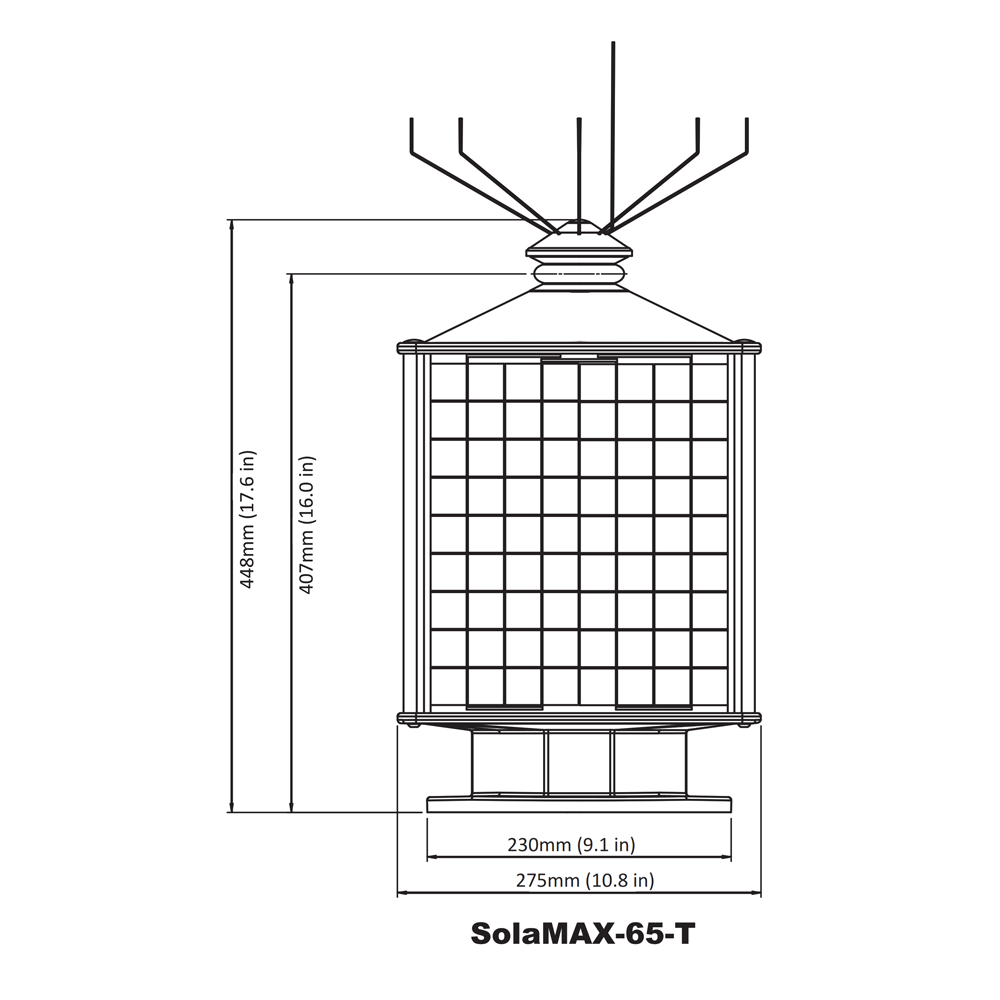 Characteristics
Options of battery capacity for demanding locations from 12Ah to 50Ah
Optional GPS synchronization module
Available in all IALA approved colors
256 user selectable flash characters
Constant current power source for maximum LED life
Magnetic On/Off Switch for quick deployment, hassle free storage and battery maintenance check
User selectable power, flash character and Sunswitch settings via an optional IR controller
Programming and self-test option with IR controller
Full monitor and control capability via options of GSM, Satellite or AIS
Internal AIS option
Theft deterrent design
Optional Power and Data ports for charging and programming