AB-68 Ex
AUDIOBEAM® 2NM and 1/2NM FOG SIGNAL
The AB-68-Ex Audiobeam® is a multi-emitter array that broadcasts a 360° beam of sound in the horizontal plane to a preselected code. Designed for use on offshore installations in hazardous gas environments. It can be supplied as a 2 Mile Main Fog Signal or as a Combined 2 Mile and ½ Mile Fog Signal for Main and Standby Applications.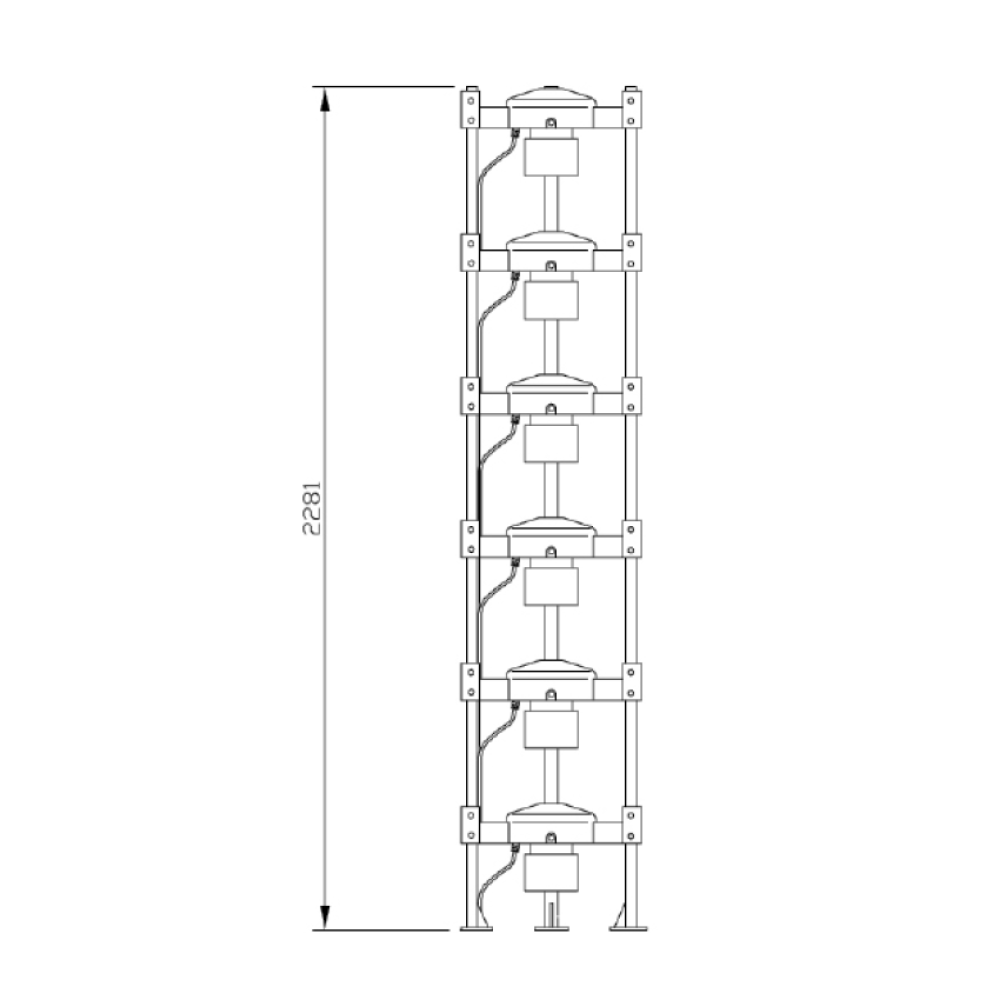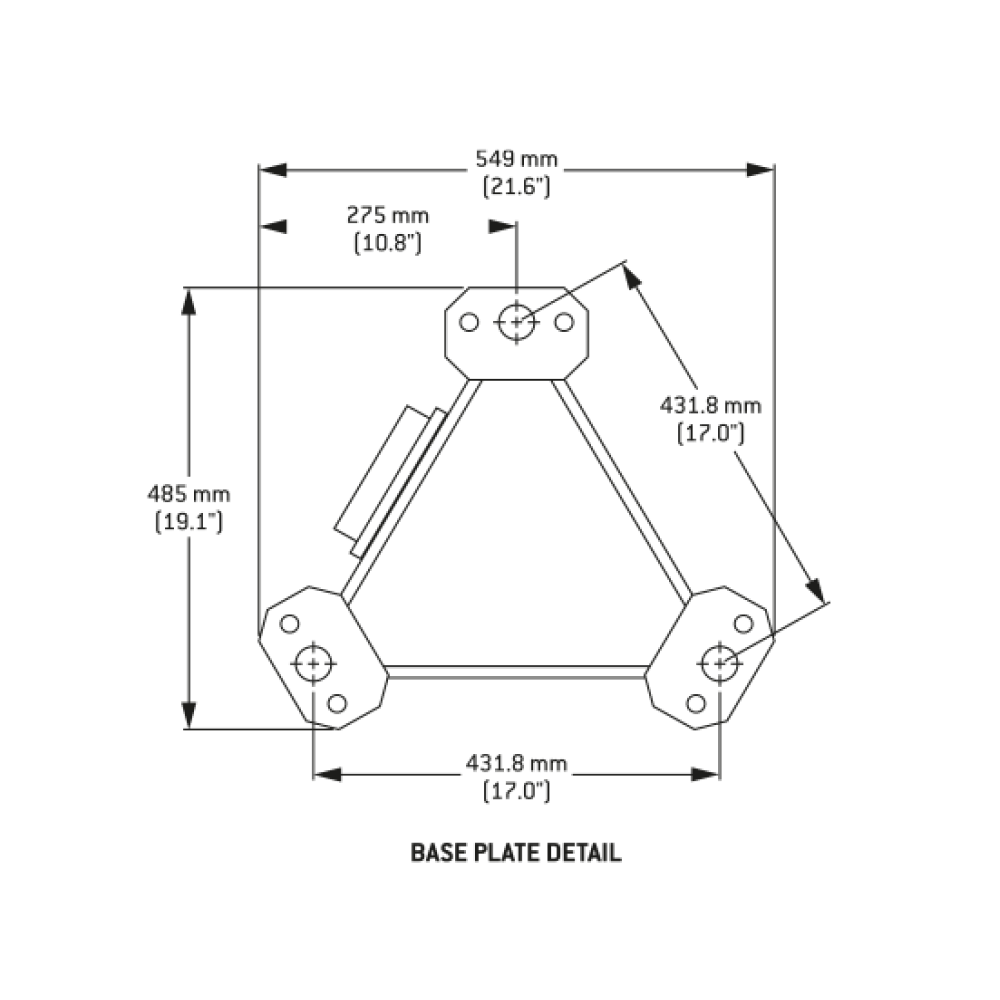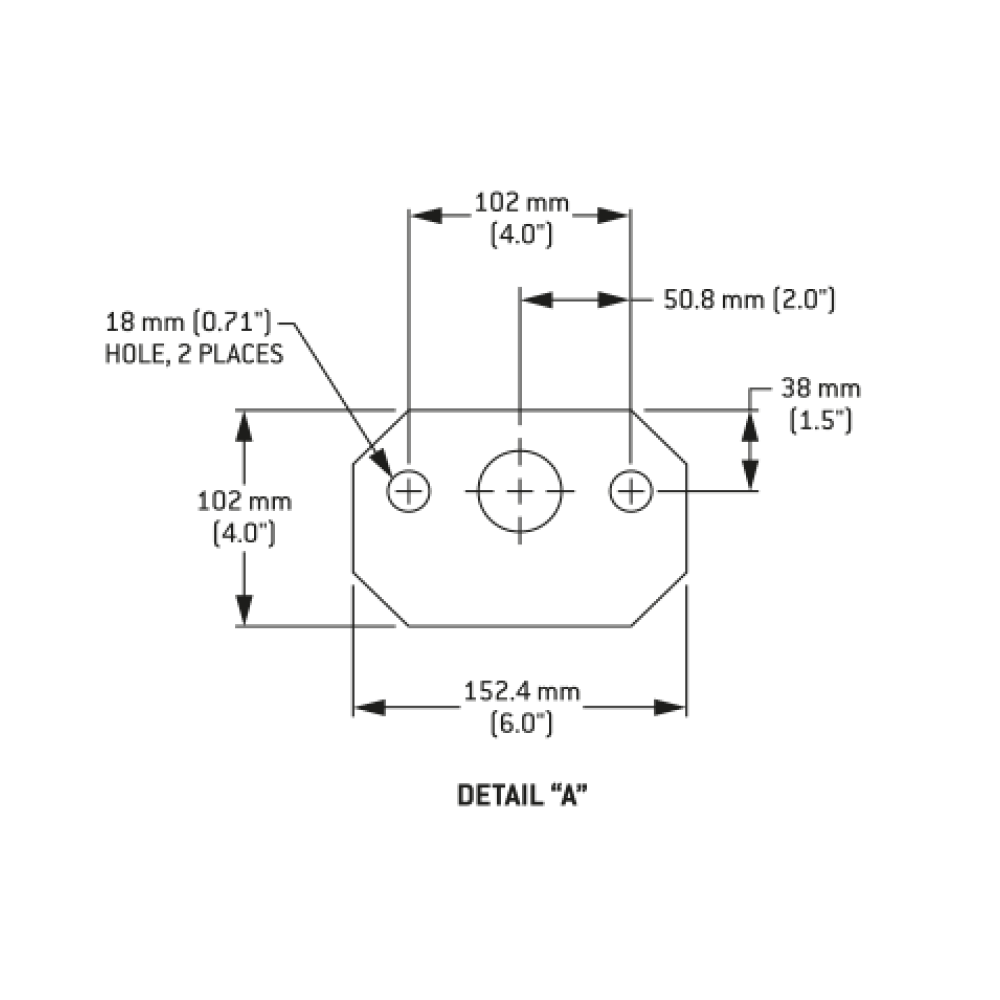 Characteristics
EMITTER UNITS – The emitters are heavy-duty electromagnetic types with phenolic-coated linen diaphragms in watertight manganese bronze enclosures. They are highly resistant to corrosion and operate at only 25% of rated capacity ensuring the longest service life.
ELECTRONIC CONTROL UNIT – Tideland's ECU 800 generates the selected code. In the Main/Secondary arrangement 2 x ECU are used, one duty and one standby. A current monitor will automatically change over from the duty to the standby unit and report an alarm to a central monitor panel for both ECU-1 Fault and ECU-2 Fault. Any 2 driver units are sufficient to meet a ½ mile secondary range requirement. ECUs are mounted to the fog signal Array in an Epoxy Painted LM6 Alloy Exd Enclosure with IP66 protection.
STRUCTURE – The supporting structure comprises 3x 316 stainless steel legs able to withstand severe hurricane force storms and harsh marine environments. The fog signal is completely assembled, wired and tested and ready for field connection. When a subsidiary light is required its bracket can be mounted to one leg of the structure.
POWER – The advantage of the integral coder means the AB-68Ex can operate in autonomous stand-alone mode from a central or dedication local battery. Tideland can supply fully certified Zone 1 (ATEX CAT 2) power supply systems.
Approved by USCG and Trinity House